A 15-DAY PRAYER EMPHASIS
FOR FAMILIES IN NICARAGUA
Passport to Prayer Guide
October 12-14: CHURCH PLANTING
---
"Go therefore and make disciples of all nations, baptizing them in the name of the Father and of the Son, and of the Holy Spirit." Matt. 28:19 You should know: CCM has more than 20 active churches and pastors in Nicaragua. It's the starting point of our ministry to families. PRAY THAT THE LORD WILL:
Continue to expand our territory and allow new church plants, in order to evangelize and make disciples.
Provide new pastors for our Bible Institute and church plants.
Give us wisdom and help us develop new methods to train church leaders. Also, to provide teaching tools and other resources for this purpose.
Give our pastors courage and wisdom in order to teach sound doctrine, in the midst of darkness and false teachings in the communities.
Provide all the resources needed for church planting, such as land purchase, building of a temple, pastoral house, Sunday School classrooms and feeding stations.
Prefer a printable version? Click here

Click the video below to watch a brief testimony and the importance of church planting from Nicaragua National Director, Guillermo Morales.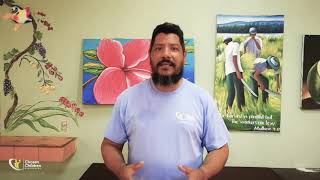 ---
October 15-17: MISSION TEAMS
---
"As each has received a gift, use it to serve one another, as good stewards of God's varied grace." I Peter 4:10 You should know: More than 12,000 short-term missionaries have come to serve our pastors and churches in Nicaragua. PRAY THAT THE LORD:
Will continue to open even more flights as mission teams come back to Nicaragua in 2021.
Will provide resources for mission teams, including the funds for their projects.
Of the harvest will send workers into His harvest fields to come and serve in Nicaragua.
Will fill His Church in the U.S. with peace, courage, and conviction, no matter what, and keep doing the work and Will of God.
Will allow Nicaragua to stay in peace, and keep its doors open, so that mission teams can continue to come and serve.
Prefer a printable version? Click here Click the video below as CCM Staff Member Jorgé Silva shares his testimony and the impact mission teams have had during his nearly 20 years with CCM.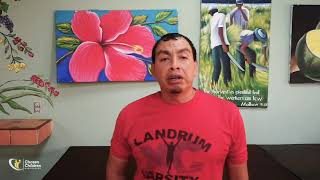 ---
October 18-20: COMMUNITY
---
Prayer Guide will be available Sunday, October 18th
---
October 21-23: THE GENESIS PROJECT
---
Prayer Guide will be available Wednesday, October 21st
---
October 24-26: CHILD SPONSORSHIP
---
Prayer Guide will be available Saturday, October 24th
---
---